Turn
A downloadable slice-of-life RPG
Get this slice-of-life RPG and 1 more for $27.00 USD
View bundle
Turn
A slice of life, rural shapeshifters roleplaying game for 3-5 players.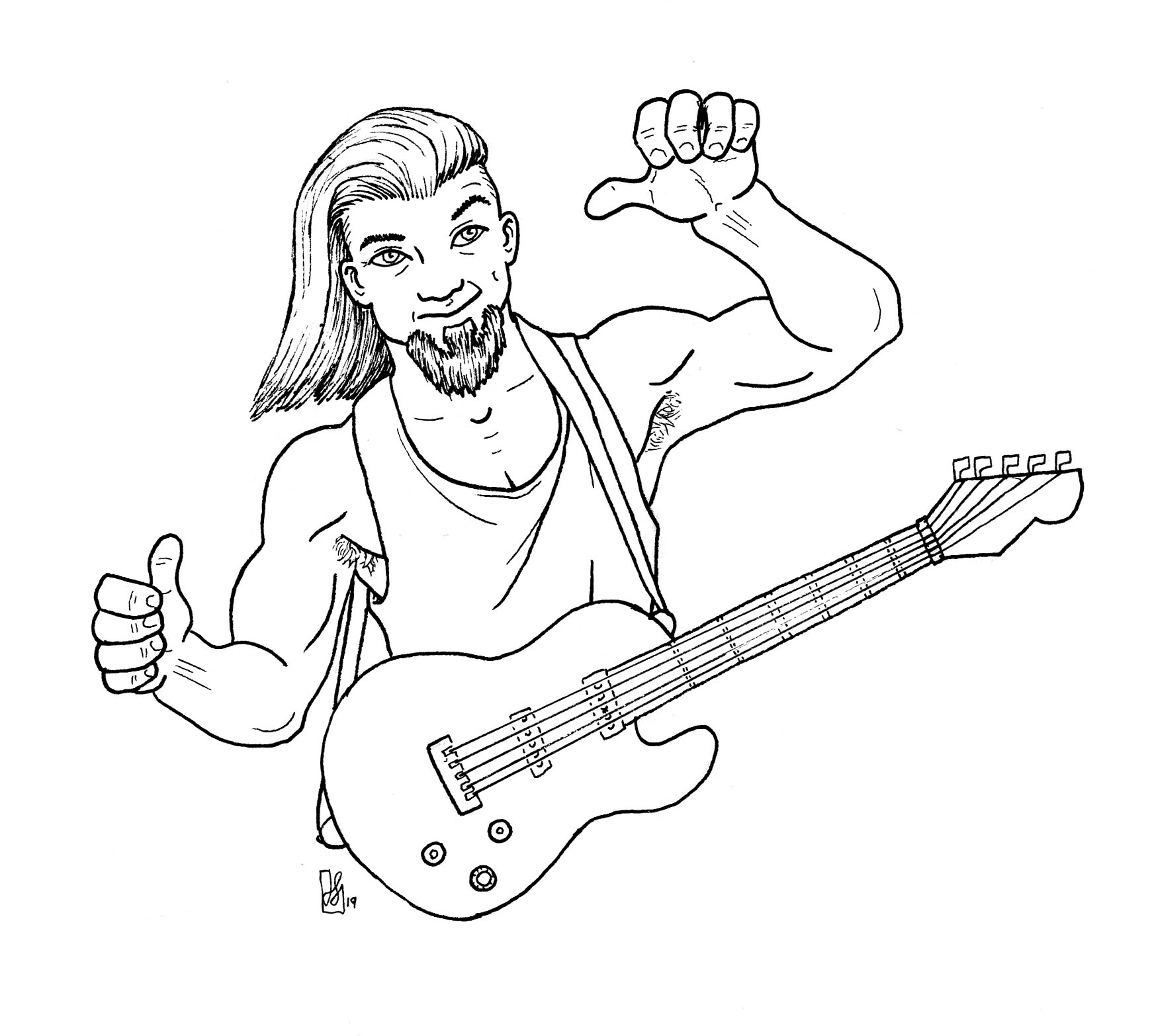 Interesting characters at first glance and beyond. The Showoff by John W. Sheldon
Turn is a slice-of-life, rural supernatural tabletop roleplaying game for three to six people. Players are shapeshifters in a small, rural town--able to turn into animals like raccoons, cougars, and bears. They must balance their human lives and habits with their beast lives and instincts, while pursuing acceptance and community with other shifters - and with the mundane humans and beasts that populate the town.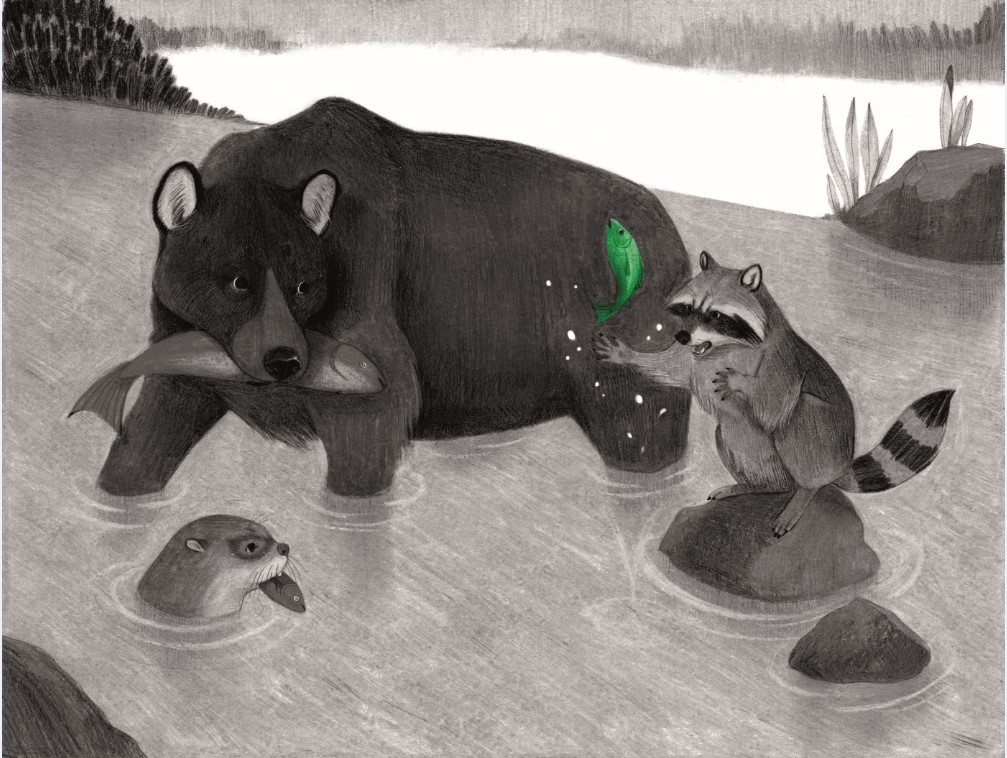 Shapeshifters can comfort each other. Beasts communing by Cecilia Ferri.
Players and the Town Manager build their town together using a unique town building system, and create the characters who populate it and the wilderness around it. Turn uses the Script Change toolbox to support player comfort and consent, and explores themes of identity, community, self care, and otherness.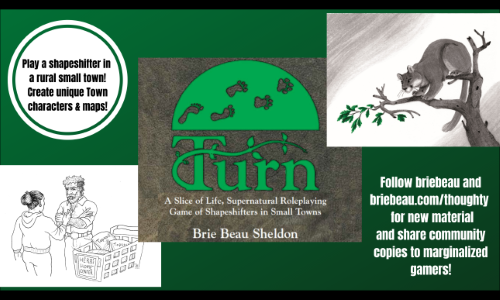 Don't miss out on community copies or new releases!
If you are a marginalized creator or an organization that supports marginalized individuals and unable to afford a copy of Turn, submit to the community copy marginalized individual form here and if a hard copy is available we will send one to you. PDF community copies are available using the rewards option below - if there are none left, feel free to tag @ThoughtyGames on Twitter or comment here on itchio so we can update the form!


Find Script Change at briebeau.itch.io/script-change or briebeau.com/scriptchange.

Purchase
Get this slice-of-life RPG and 1 more for $27.00 USD
View bundle
In order to download this slice-of-life RPG you must purchase it at or above the minimum price of $20 USD. You will get access to the following files:
Turn_TownManager.pdf
40 kB
TurnCharacterSheets0.3.1.pdf
203 kB
Community Copies
Support this slice-of-life RPG at or above a special price point to receive something exclusive.
PDF Community Copies
Each copy of Turn you buy helps someone else get a free copy if their budget doesn't allow them to pay the current price. If you're unable to budget for a copy of Turn priced as listed, please claim one of the free community copies!